Trim Dog Nails The Safe Way!
Learn why groomers recommend our nail trimmer
60-day money-back guarantee
Long nails can deform the foot of your dog and cause serious injury to the tendons within weeks.
As the long nail hits the ground, the pressure puts strain on the foot and leg structure.
LEARN HOW OUR TRIMMER CAN SAFELY TRIM YOUR DOG'S NAILS IN NO TIME!
Precisely trim their nails round and smooth just like the professional groomers! No more worries about over cutting, nasty pains or bleeding.
Try the newest and fastest way to keep your pet's nail trim rounded and smooth with no mess!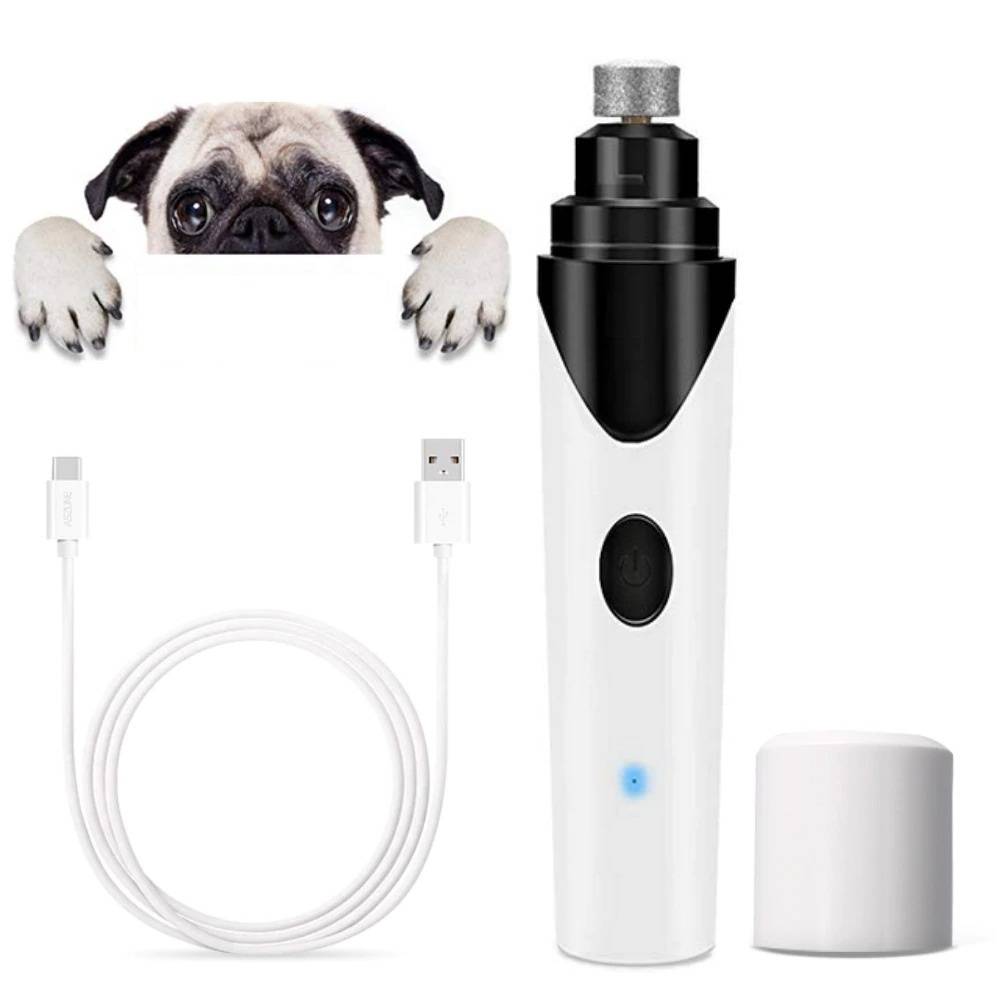 Groom your little friends without harming them
Developed using feedback from experienced dog owners. You told us, we listened.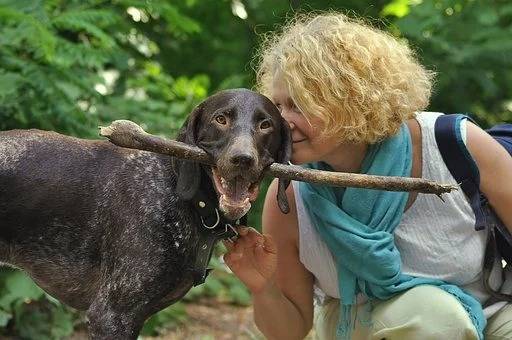 You don't want this hot deal to fly by! Get your Dog Nail Grinder before this deal is gone for good!
Charging time: 2 hours
​Running time: 5 hours
​Material: Pet-friendly ABS plastic
​ Input: AC100V - 240V 50Hz / 60Hz
​Output: 5V / 350MA
​Charging mode: USB charging
​Battery: Built-in 2 environmental-friendly rechargeable batteries
Package Includes:
1 * Pet Nail Grinder, ​1 * USB Charge Cable, ​1 * Package Box, ​1 * User Manual
60-Day Satisfaction Guarantee
Our products are backed by a risk-free 60-day money-back guarantee. If you are not completely satisfied with your purchase for ANY REASON, we will do WHATEVER it takes to make it right.
Loved by 50,000+ Pet Owners Worldwide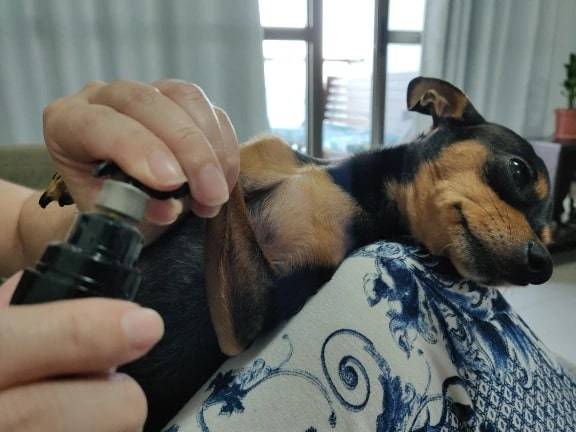 "I don't normally write reviews, but I felt this one warranted one! I have a 6 year old mini dachshund and trimming nails has always been rough!! Screaming and biting (from the dog). I've tried other nail grinders and she was terrified of them. I came across this one and thought I'd give it a try. It took only 5 minutes to do ALL FOUR paws! She held perfectly still and didn't fight me a single bit!! She even wagged her tail when we were done!! Hallelujah I think we found the tool for us!!!"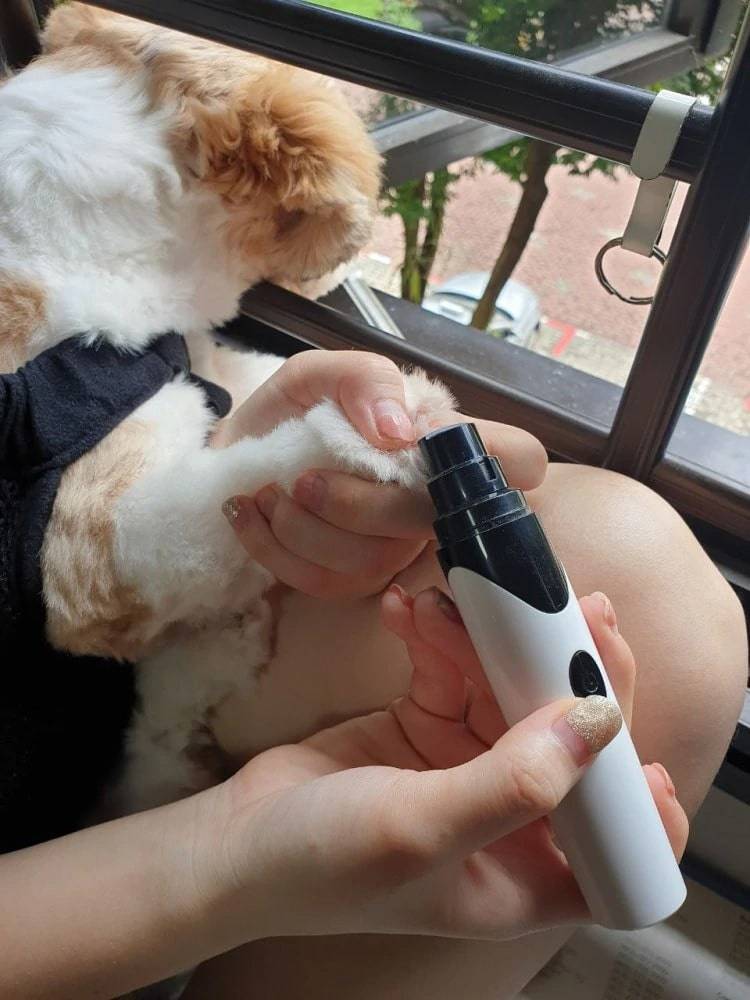 "I've always been a little afraid of trimming my dogs nails for fear of cutting too short. I have 2 small dogs and their nails grow fast, so I finally decided it was time to learn because paying to have them trimmed so frequently was too expensive. The grinder worked great and it was my first time using it. I was able to use by myself without having someone else hold my dogs. Both of my dogs did really well with the grinder."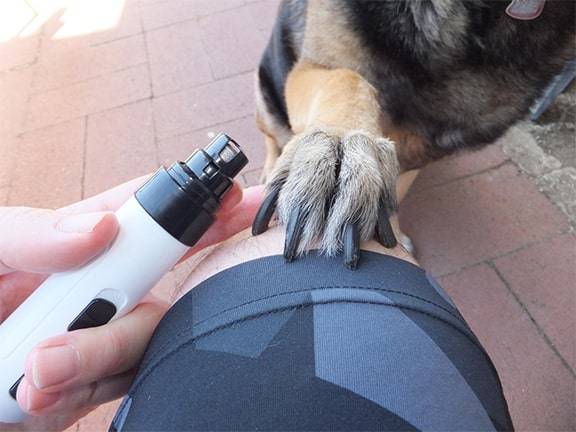 "Our 2 fur babies HATE to get their nails clipped. My wife found this and said we need to try it so we ordered. Our order arrived on time and we immediately hooked it up to charge in order to try it out the next day. LOVE that this nail grinder is so darn quiet as this helps tremendously with my dogs anxiety over this ritual."
When you order TODAY, not only are you getting the nail trimmer, but we're giving you 2 of our best educational eBooks... for FREE!
Bonus #1: "How to Take Care of Your Dog's Health" eBook
This book teaches you how to properly feed your dog to stimulate his mind and keep his body healthy.
Bonus #2: "Training Techniques" eBook
Discover the topics about training basics, what equipment do you need, start with easy commands, moving on to more advanced commands, house training.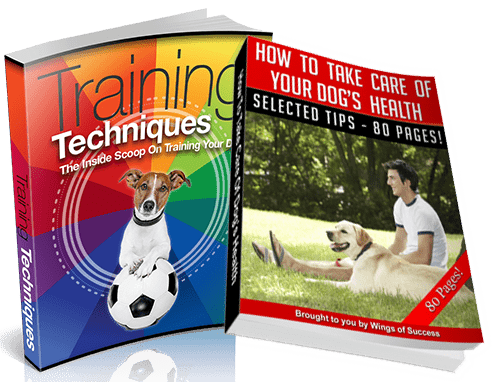 And Receive Your FREE Bonuses Immediately!
Can't find question? Email us at info@carteese.com
Yes, we ship to every country in the world.
What payment options do you offer?
We accept all major credit & debit cards (Mastercard, Visa, and American Express) and PayPal.
How long will it take to receive my order?
Once you place your order, please allow 1-2 business days to process your orders. After that, it will take 5-10 business days for delivery in the United States, and 10-20 business days for international orders (depending on location).
How much does shipping cost?
Shipping is totally FREE, no hidden costs.
Can I cancel my order if I change my mind?
We accept all cancellation requests made within 24 hours of placing the order, no questions asked.
How can I track my order?
Once your order has been shipped, you will receive an email with a tracking link. Please allow 48 to 72 hours for the link to show any information. The tracking links may not update but the package is still on its way once it has left the warehouse.
How will I receive bonuses?
All bonuses are DIGITAL, you will receive a link to access them instantly after you purchase.