Perfect Healthy Snack That Your Kids Will Love
Provides essential nutrients for your kid's development

No added sugar, additives or preservatives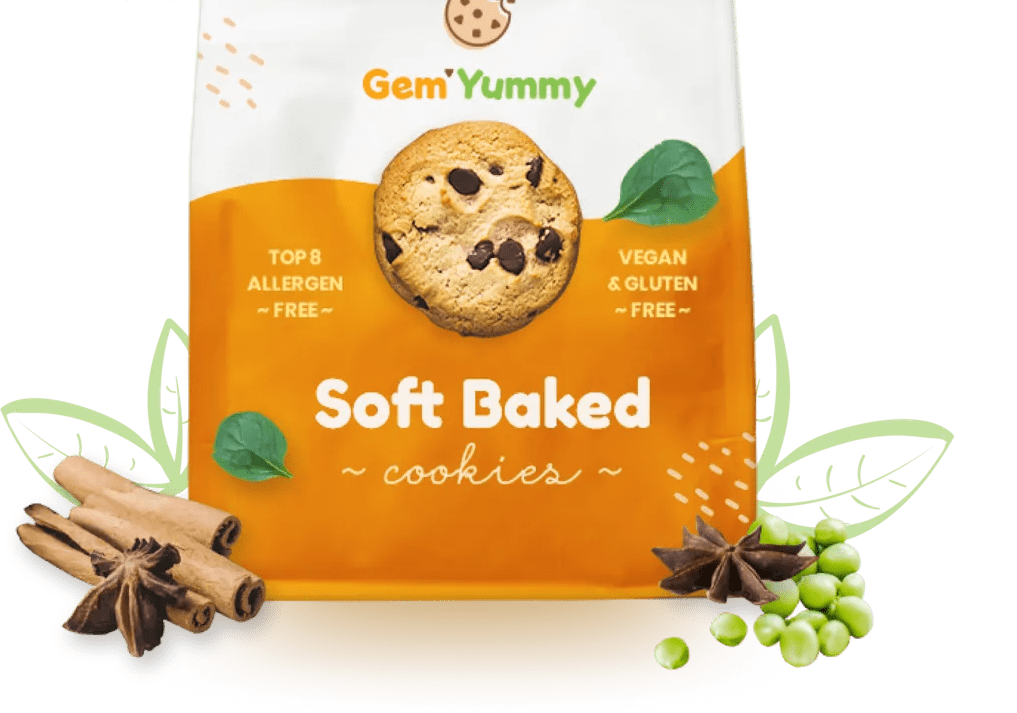 100% Natural, Organic
Ingredients
No added sugar,
additives, preservatives

Free Shipping On Orders
Over $39!
30 Days Money-Back
Guarantee
What Inside Make Our Gem'Yummy A Perfect Snack For Your Kids
Our snack is made from trusted, quality ingredients to give your kids a soft, chewy, yummy bite.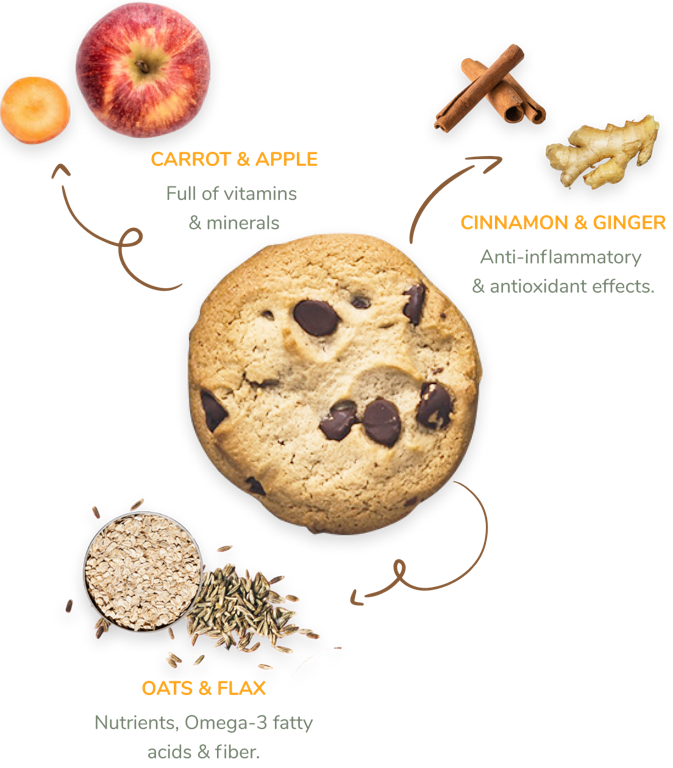 Because ingredients matter, all of our cookies are baked with wholesome, allergy-friendly ingredients like buckwheat, cassava, oats and cinnamon so those with allergies and without can share with confidence.
100% Natural, Organic Ingredients

Top 8 Allergen-Free, whole fruit and vegetables

No additives or preservatives

Low in salt, vegan and Gluten-Free
Made For The Busy Bees In Your Family
We Couldn't Have Said It Better Ourselves
See why thousands of parents love our Gem'Yummy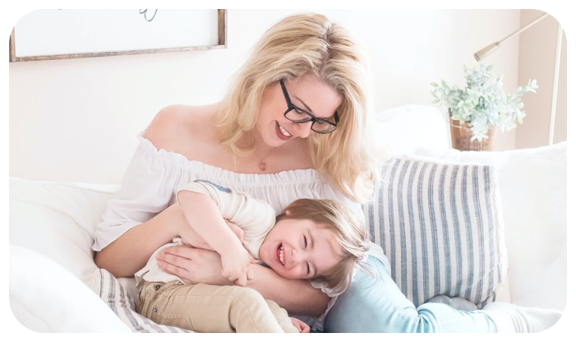 "It's YUM-believable! Gem'Yummy really is great for kids, it provides adequate
nutrition and yet still delicious. My kids really love it"
Your Questions, Answered.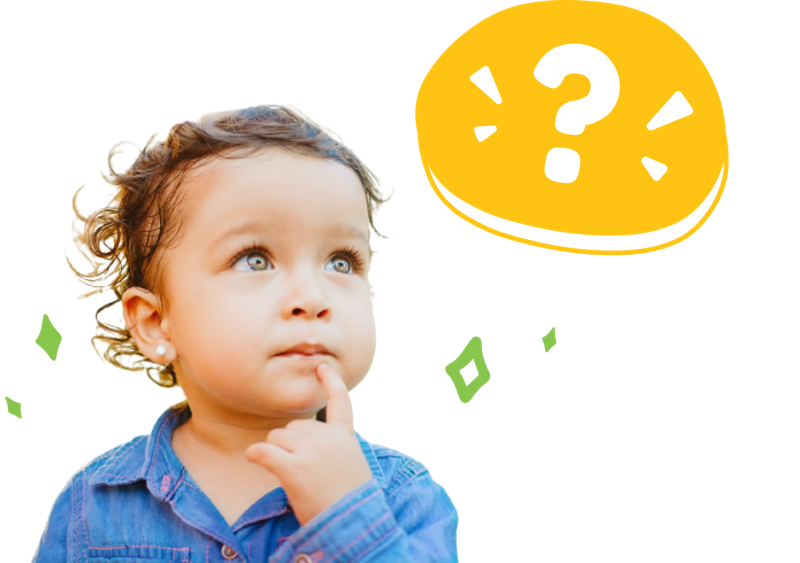 Is your snack suitable for vegetarians or vegans?
Yes, this food is suitable for both vegetarians and vegans. All of our products contain no animal or animal-derived products.
Do you use any GM ingredients in your foods?
None of the ingredients we use to make our foods contain Genetically Modified Organisms (GMO), as these are not permitted under organic standards.
Is it suitable for kids with allergies?
Yes, all of our products are Free from the Top 8 Allergens (peanuts, tree nuts, eggs, wheat, milk, soy, fish, shellfish), and we take our commitment to being allergy friendly a little farther by also making our products mustard, sulfite, and sesame free. Our products are produced in a Top 8 Allergen Free facility, and we test finished product for allergens (peanut and gluten up to 10ppm).
Are your products Gluten Free?
Yes, absolutely! Our Oats and Oat Flour are Avena Foods' Purity Protocol Oats. Purity Protocol is a farm-to-plate method of ensuring that oats are gluten-free and not contaminated with any gluten-containing grains. Avena Purity Protocol oats are non-GMO and certified gluten-free! In addition, our products are made without any other source of gluten. They are also produced in a dedicated gluten-free facility and we perform gluten rapid tests on every batch of finished product.
How do I store your pouches?
We recommend storing our pouches in a cool dry place, and once opened keep refrigerated for up to 48 hours.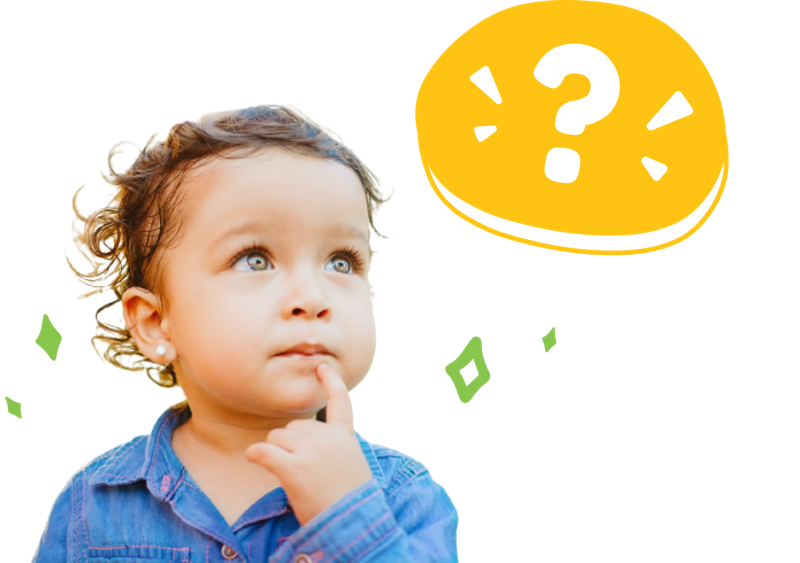 Be the first to get updates and news from Gem'Yummy!
10 foods to help support a healthy
immune system
gemyummy@gmail.com
(269) 368 - 8888

Mon-Thur. 9am-5pm PST Fri.
9am-2pmPST

Mon-Thur. 9am-5pm PST
Fri. 9am-2pmPST

Mon-Thur. 9am-5pm PST
Fri. 9am-2pmPST